I wanted to share with you my top 25 DIY ornaments! Some I created on my own, some I found from other blogger friends and some are Pinterest finds 🙂 They are all wonderful, and relatively easy to create! There is something so homey and wonderful about a Christmas Tree full of fun, handmade ornaments. Each one has its own story to tell!
"Remember when we…"    "That time we made…"    "I remember making this…"
I heard those phrases a dozens of times every Christmas! Growing up, our tree was always full of memories and funny stories. That is a big part of what makes Christmas  Christmas! At least to me 🙂
I'm working hard to collect and add memories to my own families tree, and this year I'm making lots of ornaments! Here are some of my favorites 🙂
Cinnamon Applesauce Ornaments from Katy Elliot.
Snowflake Ornament – Guest Post from Busy Being Jennifer for Embracing Messy
Yarn Ball Christmas Tree Ornament – Pheonix Fire Designs on Flickr
Twine Christmas Ornament – Bower Power Blog
Script Star Christmas Ornament – Better Homes and Gardens
Clay Christmas Ornaments – the Woodside Kitchen
Vintage Felt Bauble Ornaments – Bugs and Fishes 
String Ornaments – Holidash.com
Felt Holiday Ornaments – Domestifluff
Chalkboard Tag/Ornament – Simply Cute Creations
Mini Wreath Ornament – Smile Like You Mean It
Eggshell Ornaments – Happy Hour Projects for Embracing Messy
 'Stache Ornament – Busy Being Jennifer
Stamped Clay Ornaments – Craft Snob
Star Ornament – Thistle Wood Farms
Sparkly Christmas Ornament – Finding My Way in Texas (My FORMER blog)  for Happy Hour Projects
Felt Monogram Ornaments – Say Yes to Hoboken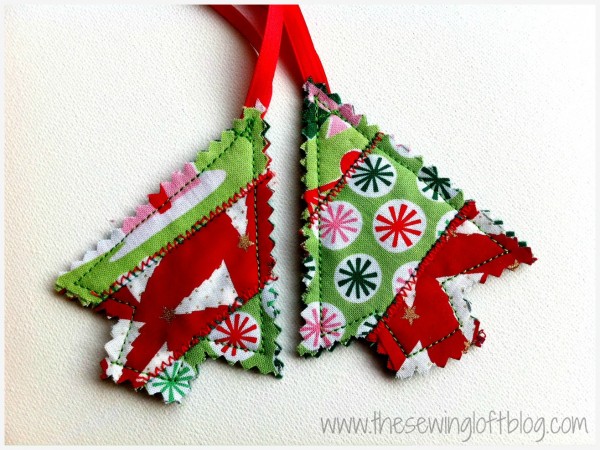 Quilted Tree Ornament – The Sewing Loft
Fabric Scrappy Ornaments – Mod Podge Rocks
 A Christmas Pickle Ornament – While She Naps
Charlie Brown Ornaments – A Little Grey
Recycled Paper Christmas Ornaments – Too Much Time
Monogram Glitter Ornament – Pizzazzerie
DIY Grapevine Snowflake Ornaments – The Gunny Sack
DIY Daisy Screen Ornament – Ashbee Design
Are you making any ornaments this year? What kind? If you blog about them I hope you'll come back and tell me! I'd love to check out your creations! 🙂
Happy Monday!