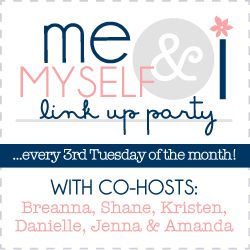 This months questions:
1) When you're feeling down, what do you do to pick yourself up?
Chocolate usually works. But if I am in a real funk, I need either a good laugh or a good cry. Sometimes a combination of the two!
2)  If you had to live in a different time period which would you prefer?
I've always dreamt of living in Victorian Era London, the daughter of some rich Duke or Earl. How much fun would it be to wear those dresses? I'd probably be the crazy rebel type and burn my corsets though! 😉
3)  What is the most creative Halloween costume you've ever worn?
One year, when I was 10 or 11, I went to our church's costume party as Queen Easter. My mother made a pretty awesome toga/wrap/dress thing out of some white sheets and PAINTED my hair with black tempra paint. It was like I was wearing a helmet or something! I remember having to wash my hair 5 times to get all the paint out (Natural blonde here). But I won First prize that year, and I was sooooo thrilled!
4)  Five weird things about you we wouldn't know without being told?
I hate feet. I'm allergic to spinach (like take me to the hospital allergic). My second toe is disgustingly longer than my big toe. Up until 6 months ago I hated anything caramel, now I LOVE it. I collect vintage children's books, like Nancy Drew and the Hardy Boys 🙂
5)  What would you tell your 16-year-old self?
Boys are over rated. Ignore your stupid brother, someday someone will love you just the way you are. PUT DOWN THE DONUT! Take a zippered purse with you to Romania, much harder for the pick pockets and then you won't lose all your spending money. Spend as much time as you can with Nana, she might be annoying at times, but you're going to miss her desperately when you're older. (Shoot, I'm going to make myself cry!)
Time for some chocolate therapy and a funny movie. Or maybe just a movie 🙂