Anybody who has known me or followed my blog, for any length of time, has probably picked up on the fact that I LOVE swaps! I sign up for as many as I can handle! I simply adore meeting new bloggers and getting a special little something in the mail 😀
This time of year there are bunch of different ones to check out! I thought I'd do a little round-up of the ones I know about so that you can have a chance to join and get something special in the mail too! 🙂
-Sign Up before November 7th! There is a form in the blog post.
-Can be a store bought or handmade ornament.
-No set spending limit. Ship by November 30th.
November 8th — sign ups end.
November 10th — partners will be paired and contacted via email.
November 19 — last day to mail your calendars. This is super important so everyone gets their calendar on time for December 1st!
December 14 — link up to show off the goodies you've gotten so far.
January 3 — link up to show all of your goodies!
-$20 spending limit
Coffee Mug Swap @ Oh Em Gee Blog
– Open Internationally
-$20 spending Limit
– Swap is open until the end of December
– You can sign up Here
– Open to Bloggers and Instagam users!  #OMGcoffeemugswap
– Sign Up before December 4th HERE
– Assignments come via Elftser
– $10 spending limit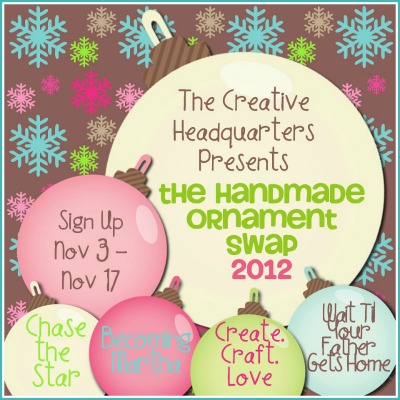 – Sign Up until November 17th Here
– Swap organized through Elfster
– Package to be mailed no later than Dec. 5th.
– Open to Us and Canada only
And there you have it! 5 awesome swaps to join in on! You never know… you might end up being my partner!