I've decided that I am the master of smaller projects on my sewing machine. I spent a good part of saturday making a whole bunch of smaller things. Mostly Hot/Cold rice packs. Mule tends to get a lot of boo-boos and we never have enough ice for the aches and pains.
These are so easy to make! Sew a square out of flannel or flannelette, leave a small space, and fill approx. half way with rice or barely. Then sew the hole closed. Throw them in the freezer when you need something cold or toss in the microwave for 45 seconds to a minute (NEVER leave unattended in the microwave).
Then I tried my hand at some fabric rosette head bands.


Super cute and so easy to make 🙂 You can find almost a million tutorials for thses pretty accessories. The only change I made that was different from the tutorials I cam across was to add about 2 inches of elastic, the same width as the ribbon I used, at the "bottom" of the head band. Adds some flexibility and snugness to the ribbon and makes it more likely to fit various sized heads.
I'm hoping to have a booth of hand made goodies at the next Second Monday Trade Days in september. Man I have a lot of work to get done :s
I'm linked up here…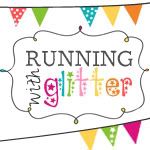 http://www.notjustahousewife.net/