As an employer, it can be challenging to handle an employee who has legal troubles. However, it is important to approach the situation with sensitivity and support, while also protecting your business interests.
Here are some tips to help you navigate this situation and support your employee:
Show compassion and empathy
Legal troubles can be stressful and emotional for employees and their bosses, so it is important to approach the situation with compassion and empathy. Listen to your employee's concerns and offer support and resources.
Be aware of the legal issues
It is important to understand the legal issues your employee is facing, and to seek legal advice if necessary. Be transparent with your employee about the impact their legal troubles may have on their job and the company.
Provide resource
Legal troubles can be expensive and time-consuming, so it is important to provide your employee with resources and support. Offer flexible scheduling, time off, or other accommodations as needed, and direct them to community resources that may be able to help.
Respect confidentiality
Legal issues can be sensitive and private, so it is important to respect your employee's confidentiality. Do not share their personal information or legal issues with other employees unless necessary.
Be prepared to post bail
If your employee is facing charges that require bail, be prepared to provide the necessary funds or collateral. However, it is important to make sure that your business interests are protected, and to seek legal advice before making any financial commitments. The infographic below might help you to learn more about bail and how it works.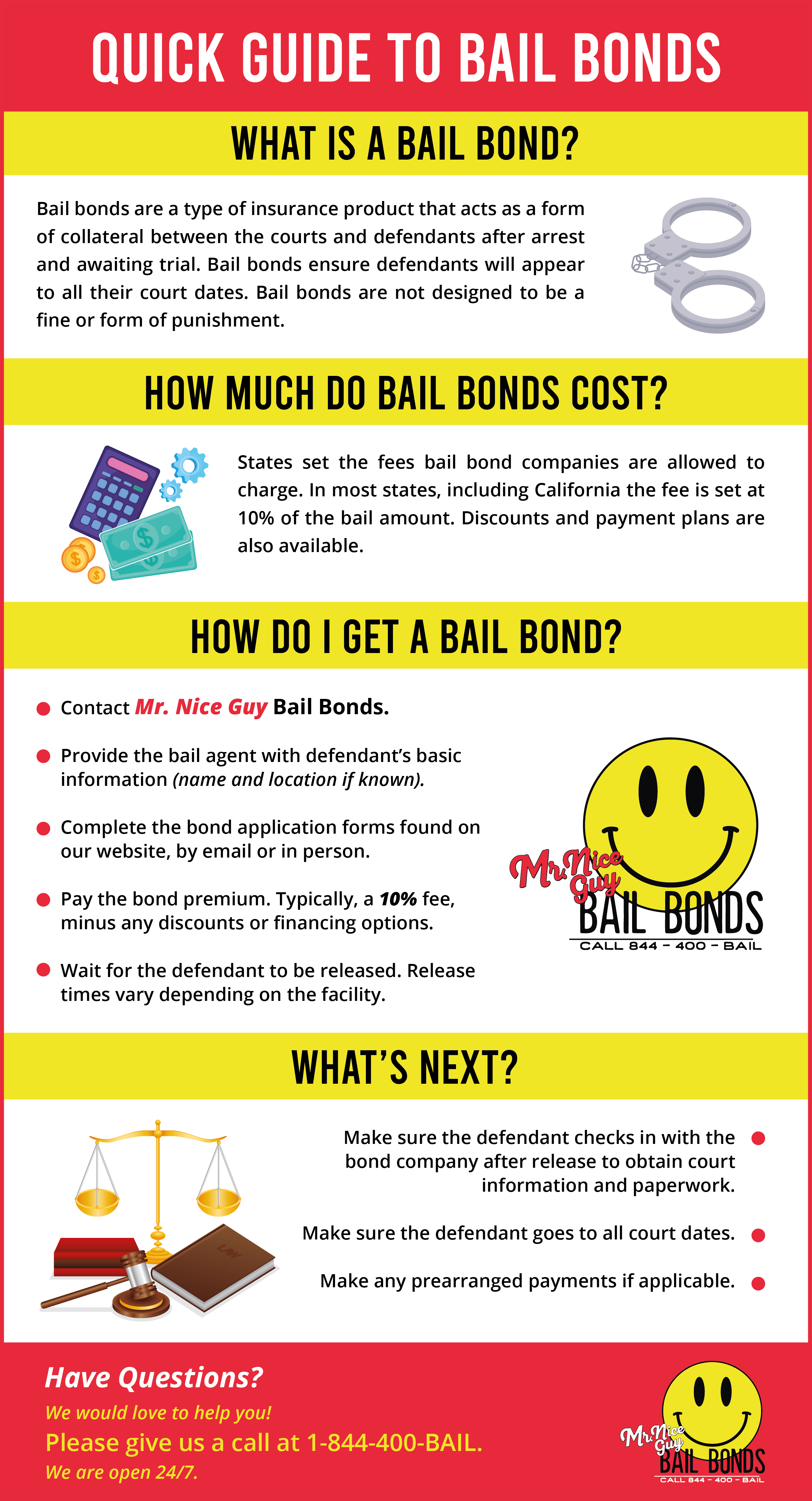 Infographic generated by
Mr. Nice Guy Bail Bonds
If you're ever facing a situation where your helping an employee through legal problems, hopefully these tips will allow you to give them the support they need!